BRANDT: TAKING CARE OF YOU AND YOUR LAUNDRY FOR OVER 60 YEARS!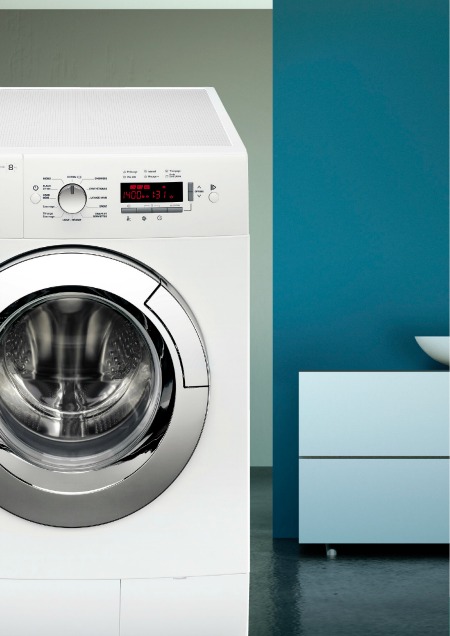 BRANDT'S FRONT-LOADING WASHING MACHINES
A clean, understated design, and proven performance levels for your family's laundry!
Designed to meet all needs, our 7 kg and 8 kg washing machines have generously proportioned 50- and 60- litre drums that your wash clothes without cramming them in too tightly. With a spin-drying speed of up to 1,400 rpm, you can cut drying time. A wide, 32 cm door with 180° opening makes it easy to load your bulkier items.
All our front-loading washing machines have been awarded the best possible Energy Labelling rating, A+++, meaning they are 20% more economical than Class A+ appliances.

Enhanced washing performance, without damaging your clothes
Present across the entire front-loading washing machine range, Brandt's AquaBoost3 technology combines enhanced ergonomics and a new mixing system to boost washing efficiency regardless of the programme used.
A carefully designed system: 3 sinusoidal blades integrated in the drum simultaneously project 48 jets of water deep into your laundry.
BRANDT WASHER-DRYERS
A washing machine with Top-quality acoustics
Discover the Brandt Silence 8 kg washing machine! Hear the silence... Mindful of the noise levels in your environment, Brandt has designed a model which
generates no more than 49 decibels during washing and 70 decibels during spin-drying, an average reduction of 10 decibels on normal levels!
Appearances can be deceptive: this washing machine, which has a capacity of 8 kg, is just 45 cm wide! A compact product to help you optimise your living space.
A robust and lasting system: stainless steel is recognised as withstanding wear and vibrations better than plastic. Brandt is the only brand to offer a machine equipped with a stainless steel tank and drum, making it sturdy, reliable, and long-lasting.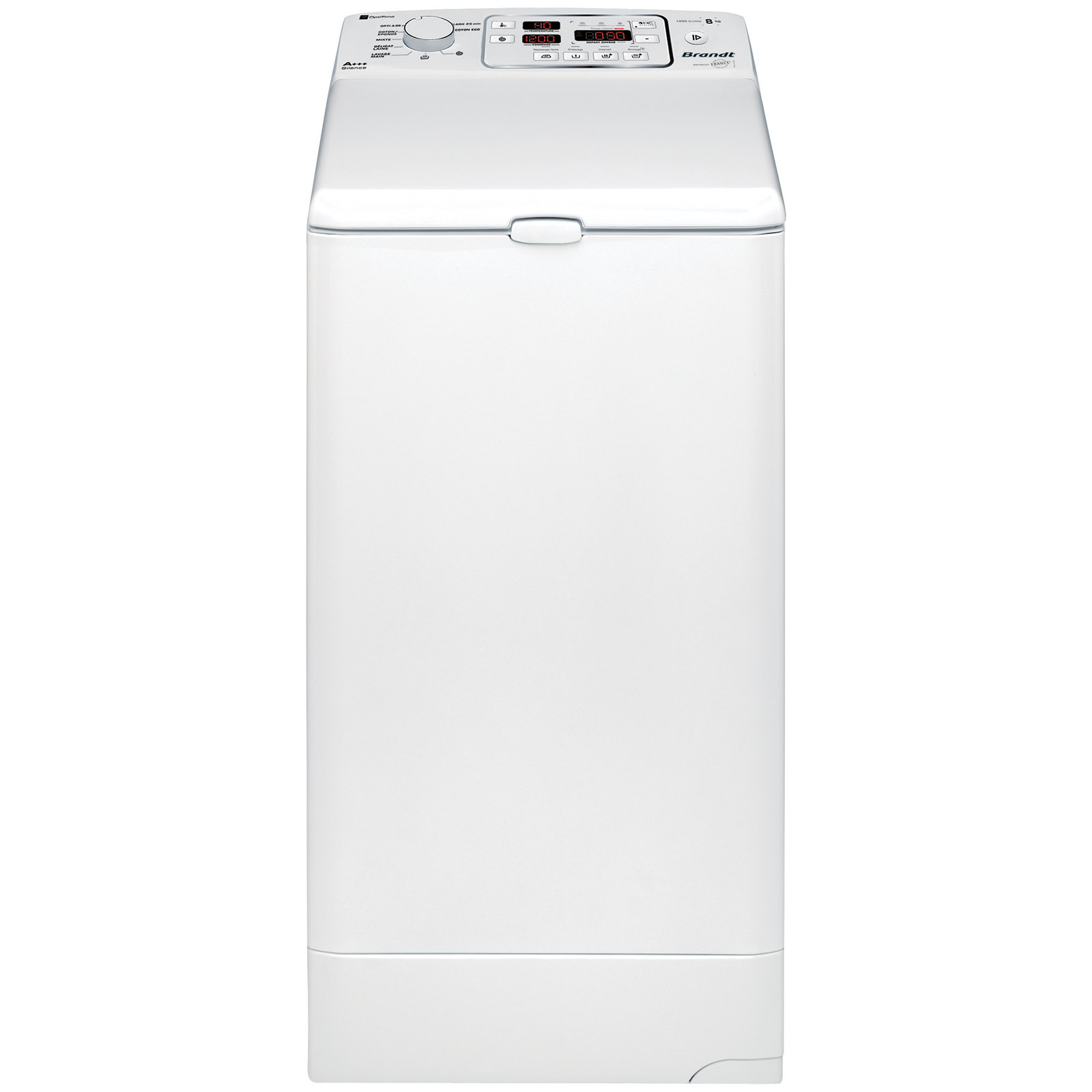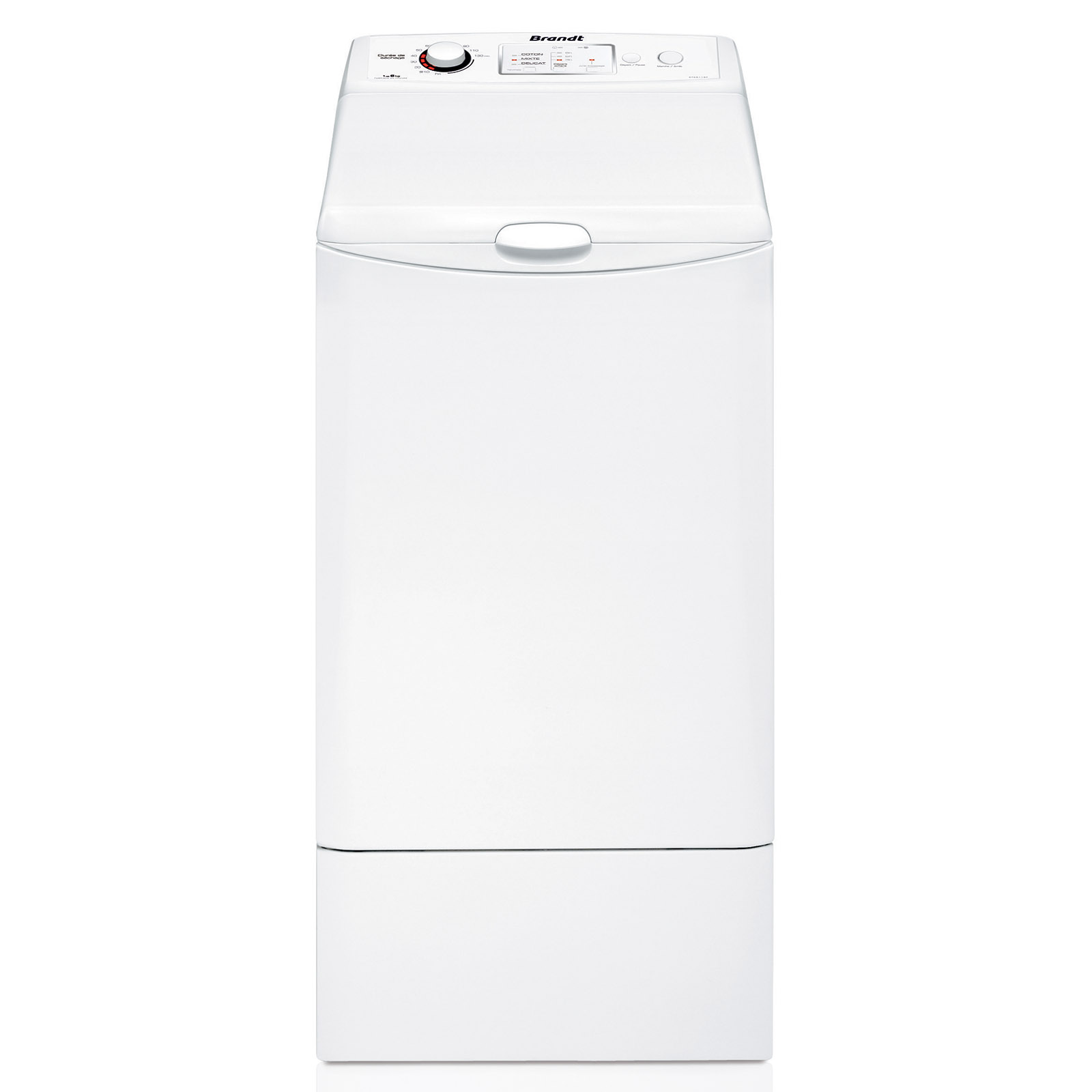 BRANDT WASHER-DRYERS
Front- or top-loading
Just 45 cm wide, our Top (top-loading) tumble dryers take up little space, but offer excellent drying performance levels for up to 6 kg of laundry!. This is demonstrated by the energy rating - B - attributed to our new condenser models, the best for tumble dryers in their category.
While maintaining a standard size of 60x60cm, our front-loading tumble dryers boast greater loading capacity, meaning you can dry up to 9 kg of laundry in one go. Ideal for large families! Thanks to their 120-litre stainless-steel drum and 43cm wide aperture, proper mixing of your laundry is assured, and loading is made easy.
Condenser or vented
If you are not planning to install vents to take the hot air from your machine outside, Brandt recommends a condenser tumble dryer. These highly practical models collect the condensation water in a tank at the bottom of the appliance, which must be emptied after every cycle.
Front-loading condenser tumble dryers, certified as antibacterial, eliminate over 99% of bacteria, giving you healthier laundry. And with the OptiA 39min programme, you can dry a 2kg load of any kind of laundry in just 39 minutes.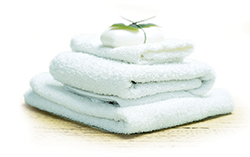 Custom drying performance
Discover Optidry technology on our top-loading models. It guarantees irreproachable drying quality for any type or quantity of laundry. A high-precision sensor constantly compares the humidity levels at the centre of the drum and in the chassis to regulate the heating power and drying time throughout the cycle.
TOP-LOADING WASHER-DRYERS
The ideal solution to save space without sacrificing performance
Space saving: The Brandt top-loading washer-dryer is only 45 cm wide. Yet it does the job of two machines: washing machine and tumble dryer. Opt for a washer-dryer to free up space in your home.
Ease and performance: washes and immediately dries 4 kg of laundry (a normal load). One touch of a button and the programmes will automatically launch one after the other, with no need to intervene manually to start a drying cycle.
Large capacity: you can also choose the washing only option (no drying), for up to 8 kilos of laundry.
Reliability and quality: Brandt chose the most robust material for the tank and drum of its top-loading washer-drier: stainless steel. This material withstands wear and vibrations better than any other.